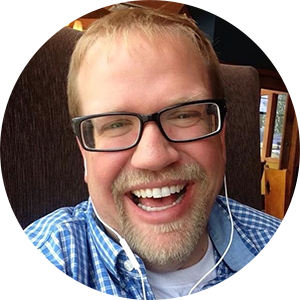 Hi, my name is Neil Mathweg.
I've been a top-producing agent for 15 years. I've coached more than 50 agents across the country.
I host a top-rated real estate podcast. I've studied, listened to, and observed countless agents during my long career.
That's my passion. I help real estate agents succeed.
---
I've seen way too many agents come and go in this business. And my heart breaks for the new agent who doesn't make it.
So that's why I'm here. I want to help.
I believe you will succeed if you do these 3 things:
Have a clear plan
Know your strengths
Stay consistent
Sounds easy, right? Actually it is — if you can stay accountable.
Here's the problem...
Most agents spend years discovering their strengths and building a plan around them. By the time they figure out their plan, it may be too late.
Now these agents are stuck using outdated methods or they wear themselves out chasing business all day. Long hours. Unpredictable cash flow. Fragmented priorities.
It happens all the time.
---
You need help.
Or at least you're thinking about it. That's why you're here, right? You're thinking about joining a coaching program—something to get you straightened out and set up for success.
Have you seen those coaching programs that try to squeeze you into their box? If you don't fit into their ways...too bad for you! You're left feeling like a failure.
Where's the freedom?
They're all just another prospect more, try harder, make more phone calls club. The same old script-rehearsal course that we've all seen before.
---
There's a better way.
This program lets you be you.
I'll help you define your plan in 90 days
I'll teach you how to stay consistent
I'll give you the tools and systems you need to run your business
Finally, a real estate coaching program that puts you in control.
But remember their box?
We have boxes too. This program has some structure. Every good coaching program needs a little structure—a little box.
But in our box, there's still plenty of room for your talents, strengths, and entrepreneurship.
There's still plenty of room for you.
This box is round. Welcome to RoundBox.